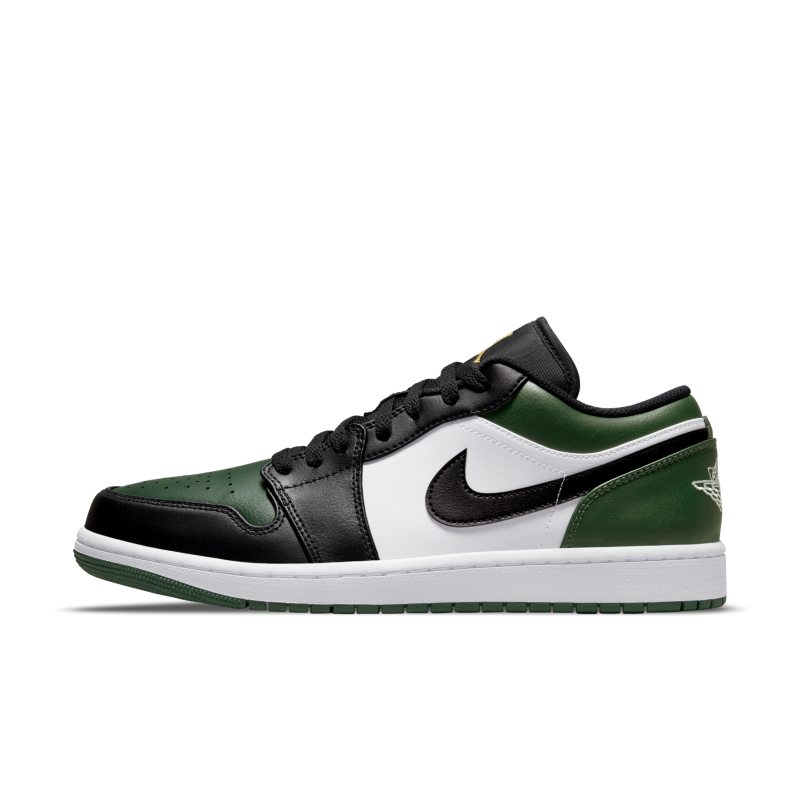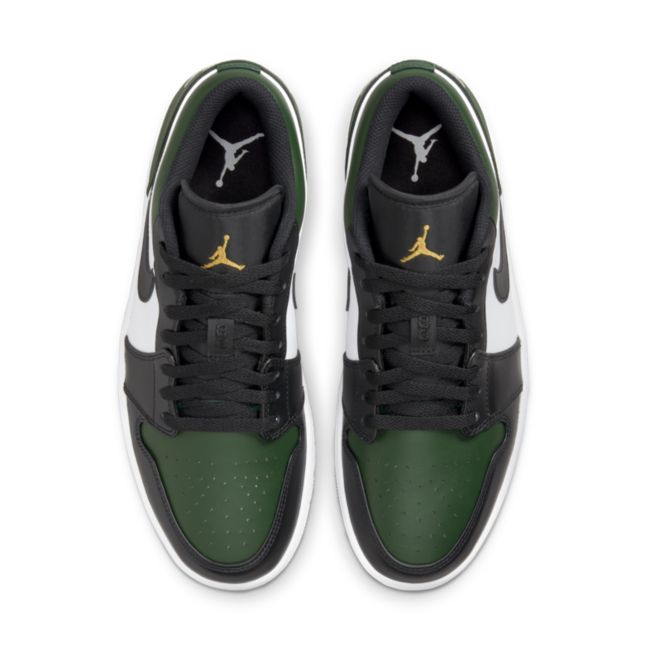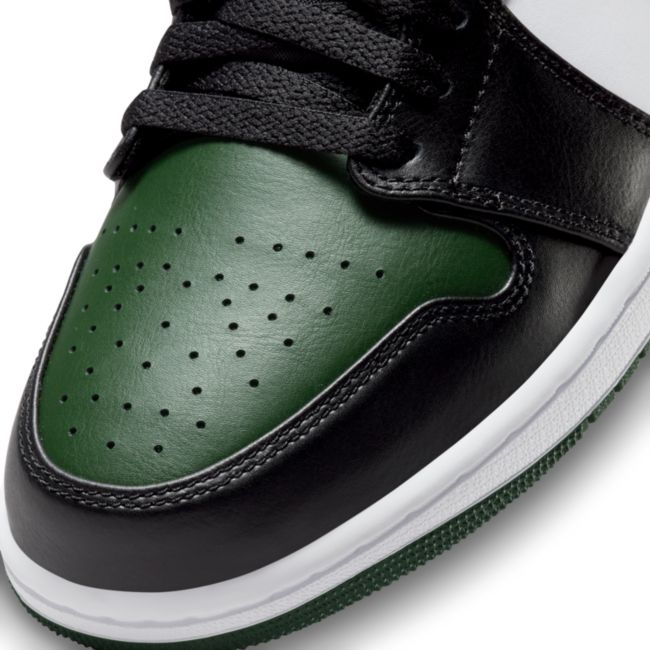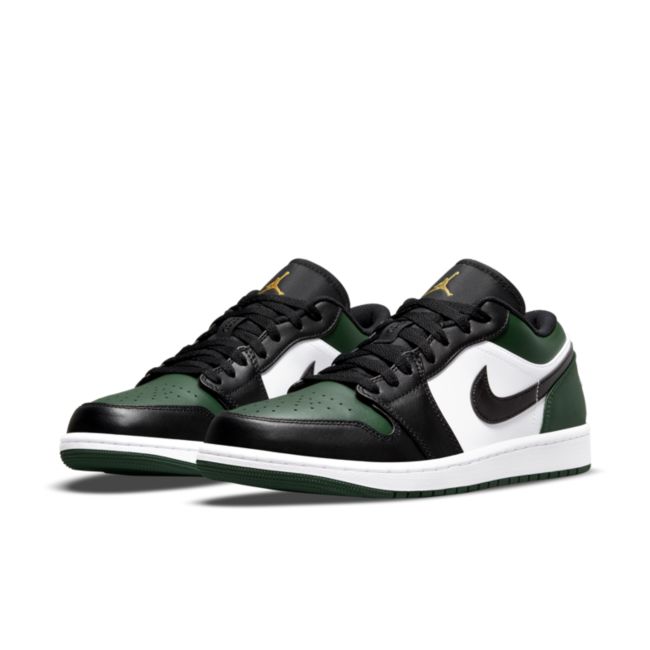 The colour-blocking style on this Jordan 1 Low evokes the heritage look of earlier designs, for a high-class sneaker. White provides the canvas for the darker tones to shine out from, appearing first on the Air-cushioned midsole and then through the leather midfoot panels, which taper into a thin piece of material around the heel. Meanwhile, a suave colour known as Noble Green can be seen covering the entire outsole, including the lugged structures below the heel and the concentric circles under the forefoot.
This rich shade of green returns on the upper, its use through the toe box giving the shoe its nickname – Green Toe. Ventilation holes in this feature aerate the foot, and the black mudguard surrounding it protects the toe from mud splashes. Just behind the toe is a pair of black overlays that reach up from the midsole to rest over the bottom of the eyestay on each side. This is also black and shares its lower eyelets with the aforementioned overlays. Tying it together is a set of black laces, and lying over the top of the foot is a black tongue with an embroidered Jumpman beaming out from its surface in a golden yellow hue called Pollen. Michael Jordan's jersey number, 23, has been subtly added to the lace loop, thus commemorating the man behind the sneaker.
Moving to the back of the foot, Noble Green returns on the heel counter and around the low-cut collar. A set of Air Jordan Wings has been artfully stitched into the heel below a small rectangle of leather in more rich green hues. Emerging from beneath either side of it and powering down each flank is a leather swoosh whose black colouration sits perfectly between the white midfoot and the Noble Green parts of the heel. A fine white line of thread crosses its centre as it has been sewn into each sidewall in a diagonal route from the midsole to the eyestay. The compelling juxtaposition of black and white shows up once more inside the shoe, with the former tone coating the padded inner lining and the insole and the latter distinguishing the Jumpman silhouette on the sockliner, for a fitting conclusion to this classy Jordan 1.