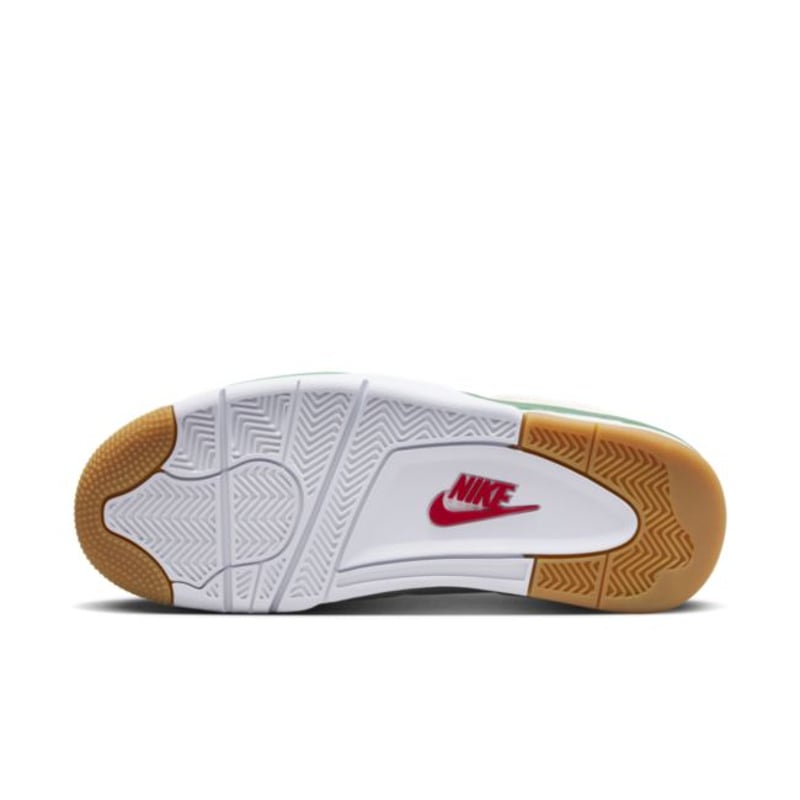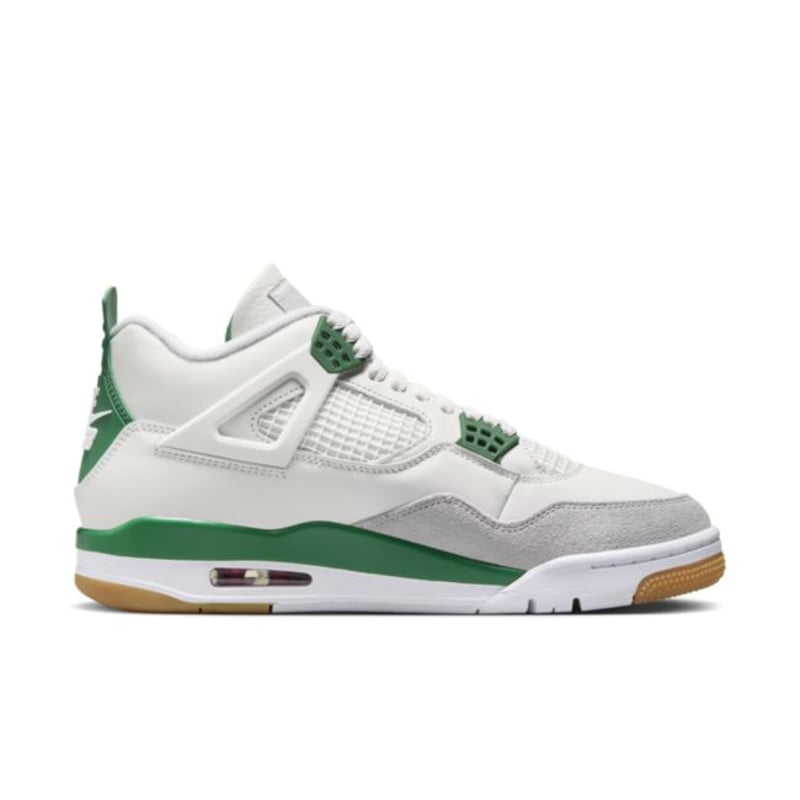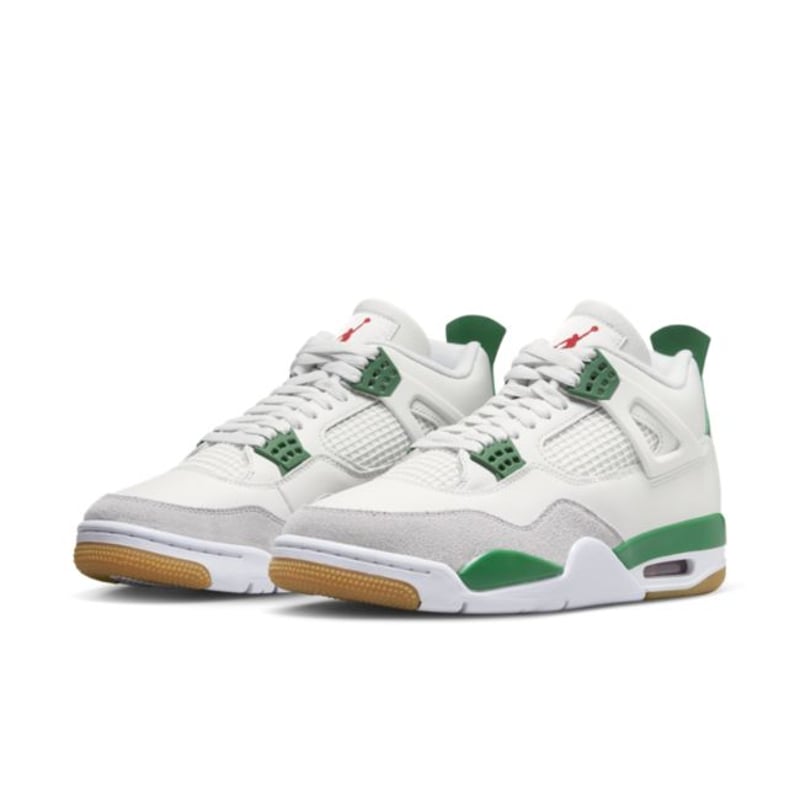 The stylish combination of colours on this Nike SB x Jordan 4 makes it a highly desirable sneaker. Classic gum tones cover the toe cap and heel of the outsole, the former marked with star-shaped nodes, the latter herringbone tread lines. The rest of this grippy feature is mostly white, including the smooth section in its centre, which is decorated with bright red Nike text and a swoosh. Meanwhile, the polyurethane midsole has been divided into a few layers, the lower ones white, the upper Pine Green. Some of the cushioning inside it is plush foam, but a visible Air unit resides in the heel to reveal the high-quality comfort on offer.
Much of the upper has been kitted out in smooth white leather, giving it a premium elegance. This includes the quarter panel, the collar and the main section that stretches from the forefoot all the way back to the heel. Wrapping around the toe is a lavish piece of Neutral Grey suede, and three areas of mesh netting surround the laces to facilitate breathability over the top of the foot. While these are all white, flashes of Pine Green appear on the moulded pieces of TPU that hold the laces in place at the top and bottom. There are four in total, each one containing nine eyelets to supply the wearer with various lacing options. The lower two emerge from the seam where the central overlay meets the quarter panel, and the uppermost ones are attached to the white structural wings that bolster the flanks.
A standout variation in tone has been created on the large heel panel nestled within the white leather that loops low around the back of the foot. Its main colour is Pine Green, including on the fan-shaped pull tab that rises up just above the height of the collar, but elegant white Nike SB branding has been embossed into it to indicate the involvement of Nike's skating subdivision in the making of the shoe. Inside, an unexpected splash of red can be seen on the insole, while the inner lining returns to white. More Nike SB text shines out in this graceful tone from the vivid crimson of the insole, before the back of the tongue is shaded Pine Green. Bringing these three appealing hues together one final time is the Jordan Flight patch sewn into the tongue. Its square surface is pristine white, its Flight text charming Pine Green and its Jumpman logo radiant red.